Use
of
deep
learning
to
compose
music
and
theater
play
(generative
art)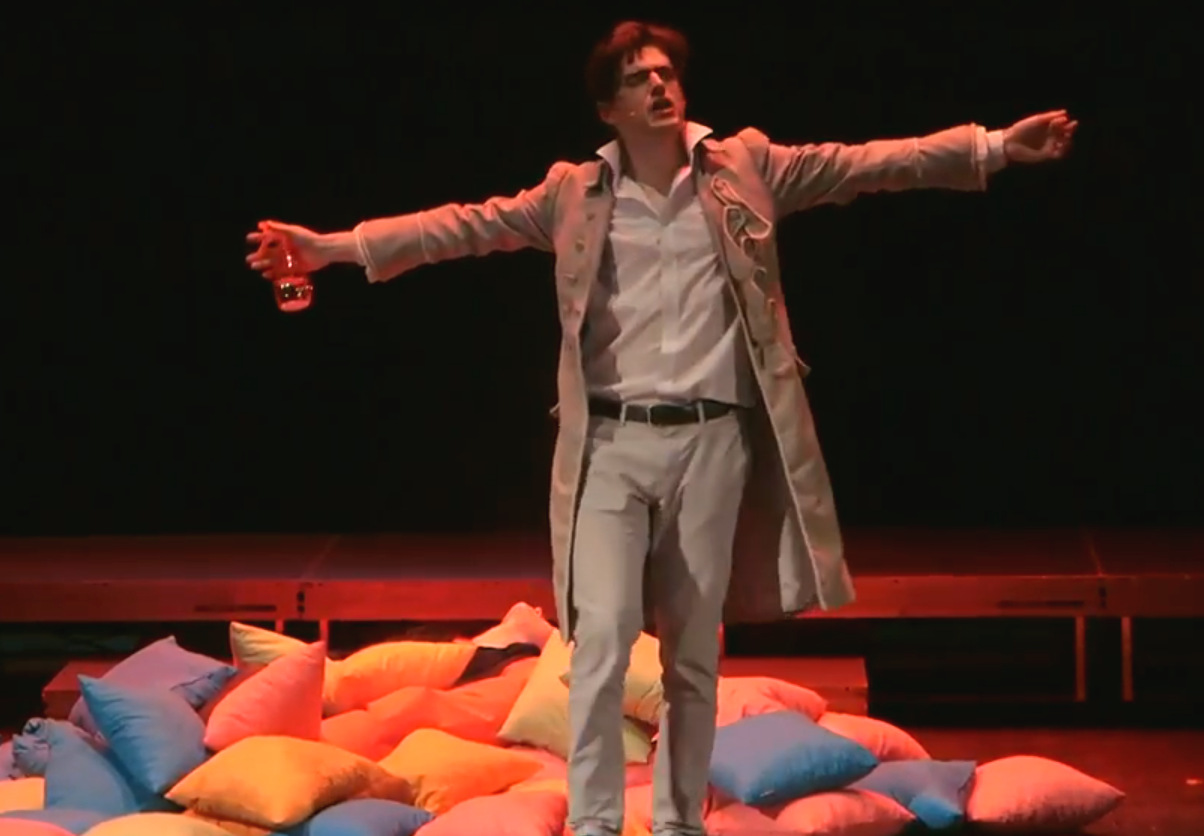 The project aims to develop and test models of artificial neural networks (including Char-RNN, LSTM and convolutional networks) to generate: music including lyrics and vocals, a theater script based on selected literary works, as well as images or animations illustrating art. The next stage of development will be the application of these techniques during the creation of the synthesizer of the deceased and the bot. The examples of a generated art based on the works of Shakespeare and Mickiewicz and a simple song are presented below.

A fragment of the test theater play (translated from Polish), generated by the recursive neural network:

/ Adam comes in /

ADAM
Away! Go away!

KAJUSZ
I protected your daughters, my child, from death! For honor, you must believe me, doctor!

CHRISTOPHER
You see, signor, and a moment earlier he opened My Benedict's eyes, and he sent his honest wishes.

He tweaks him. /

It's hard for you now, you who know each other so much. There is no time when you are not unskilled in the assessment
Adam! Lord!

ADAM
Because that's not what life is for.

MARTYNA
I owe my life to everything. Apparently Telemachos roared around the city, and everyone was saying: you'll end up, dear Martyn.

CHRISTOPHER
The most important Adam...

MARTYNA
They are not honest thoughts. My fault that I wanted to marry you, sir. That's how it is to be a child of a bitter dish. The future is waiting for you - I do not know another explanation - and although the king has seen his pain, there are no thoughts of love in your head! May the voice comming from under the hands of the house, and even leaves with me. He approaches and approaches with a pot for health. I was angry with death from the last assault. I'm saying goodbye!

/ Enter /.

Make it for you. I know, dear Adam! My accusers think that I am dead. Will we be better? Are you mad?
Psychodelic song: