I
am
an
ambassador
for
SkillUp
Academy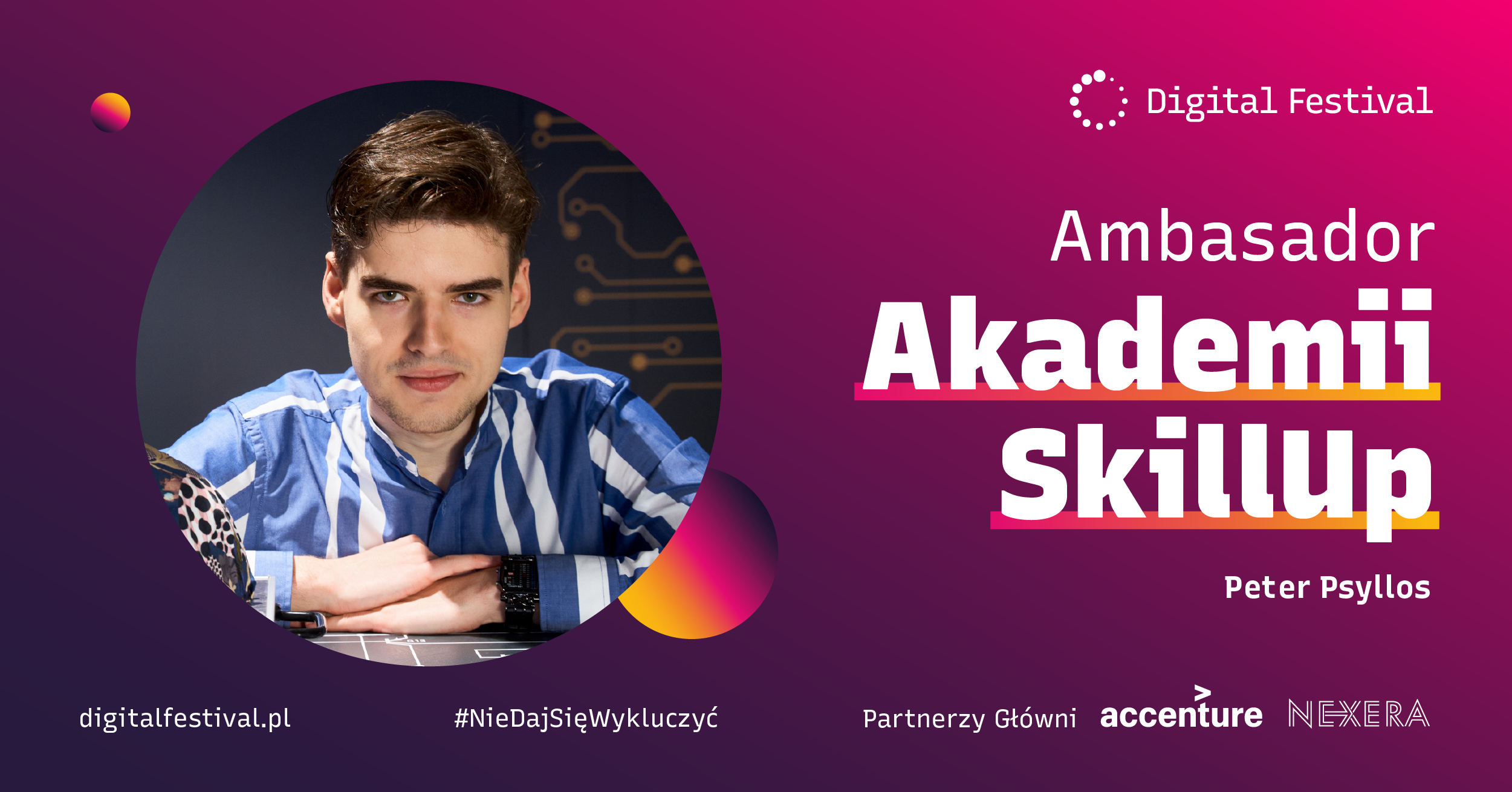 I encourage you to take a course at the SkillUp Academy during Digital Festival. The Academy is a unique platform with free training that shows you how to successfully navigate the digital world. On the site, you'll find a wide range of courses on a variety of topics. It's a chance to gain simple digital skills or supplement your current knowledge.

As an ambassador of the Academy I prepared for you a short lecture about social robots. Do not wait and start your chosen training today!
 ➡️ And here [LINK] to my lecture.